The Triathlon-Planner News
Enter: Training plans
2019-02-18
I am very proud to release a complete new module: The training planner. It is now possible to create series of training weeks, including all workout units. Unit descriptions give you hints to the desired content, quality and focal points of each unit.
In the training week editor, you can visually create and put your units into week plans.

In the series editor, you can drag and drop your training weeks into the appropriate order.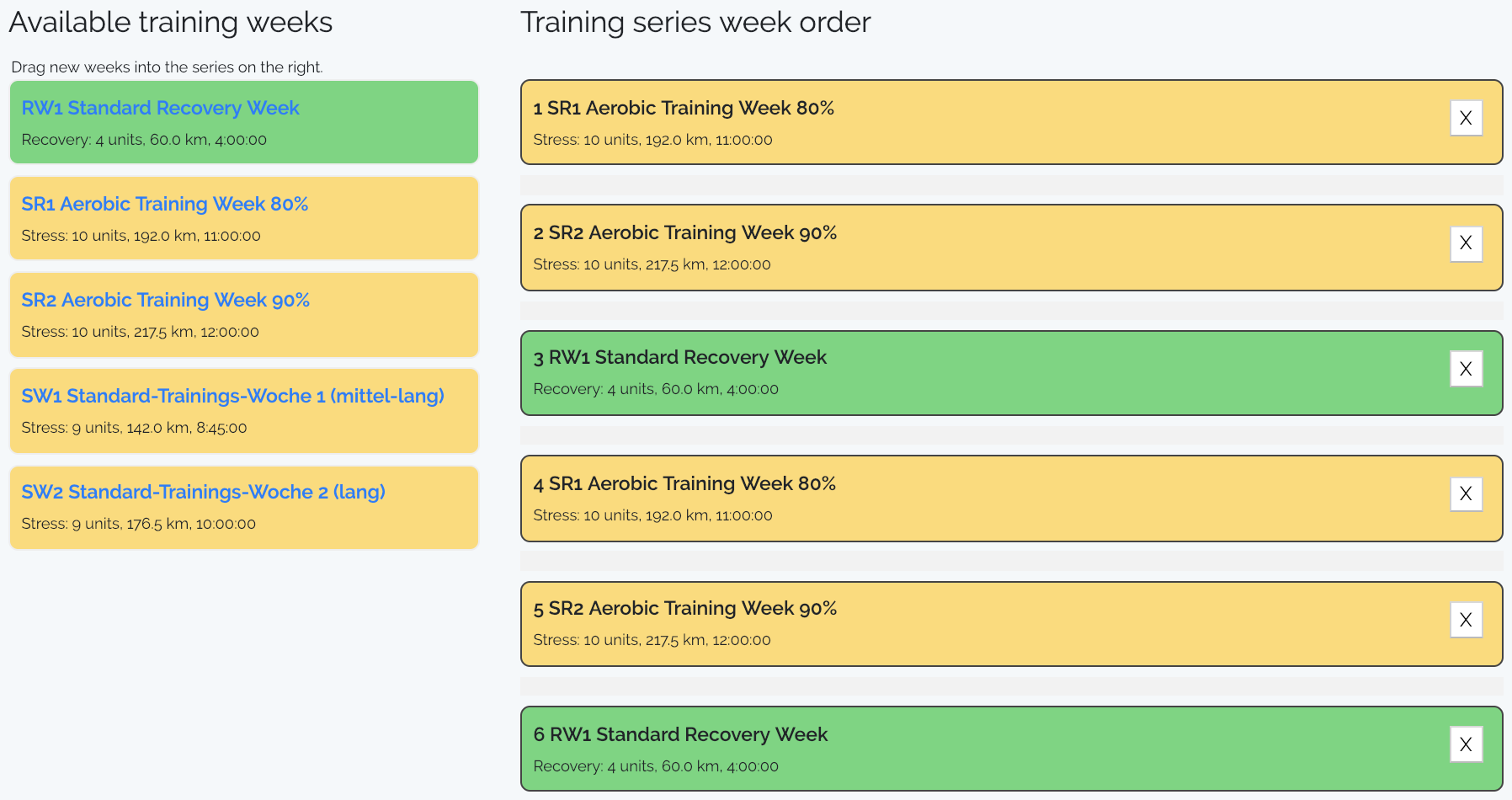 In the training planner, you can "roll out" a series into your calendar plan.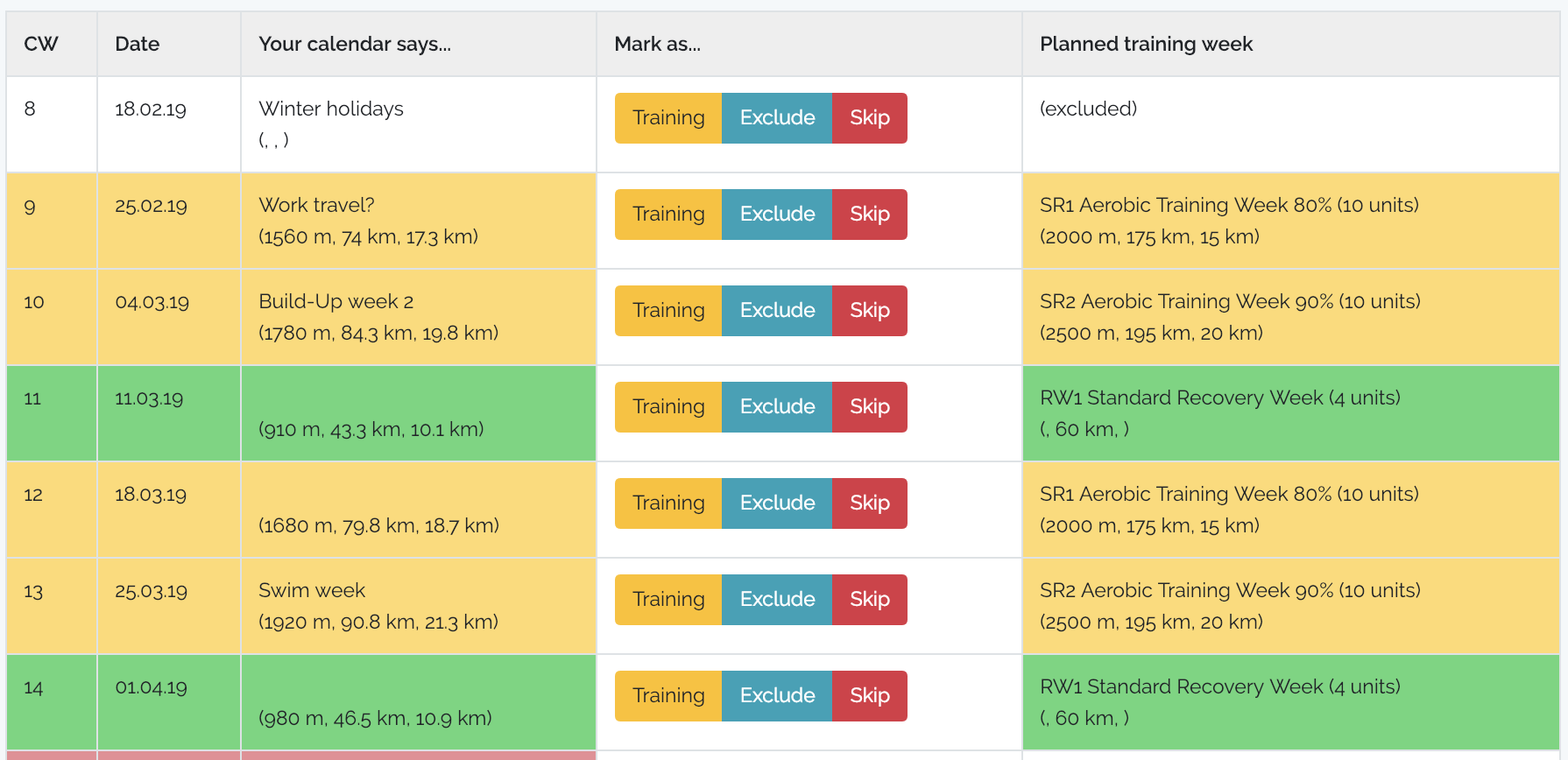 Once weeks are connected to a training plan, you can assign your activities to the planned workout units. The sum of your efforts is calculated and compared to each units guidelines.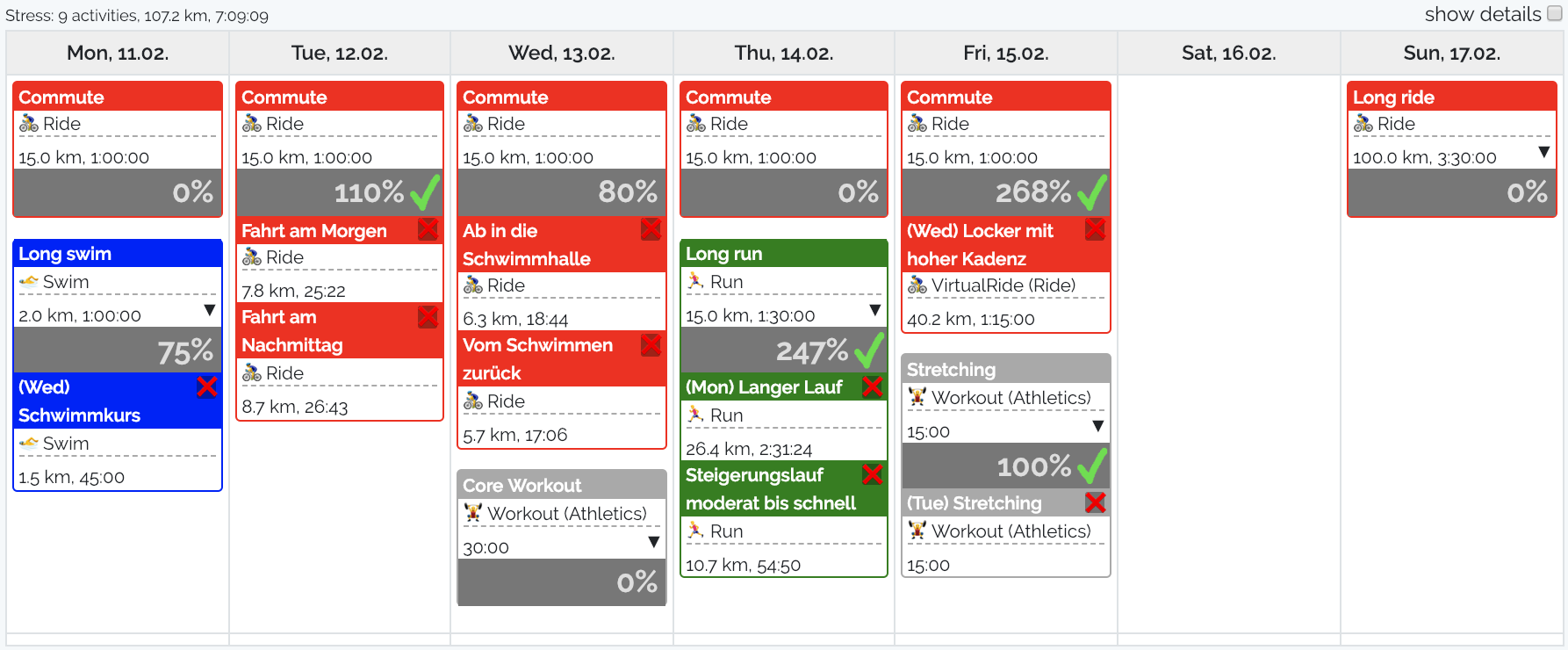 New Tools: Pace Analysis and Activity Goals, and a restructured menu
2019-02-02
New cool stuff is around, and I hope you will like it. At first, the new pace analysis tool shows your progress over the years and for several distances. It is your tool to predict your potential race pace for a certain distance or understand your historical development as an athlete. It does so for swim, bike and run as well and covers all race-critical distances both for kilometers, and in case of run, also for miles.

Activity Goals
Besides all your planning for seasons and years that are derived from all your planning weeks, it might be interesting to know whether you are on track regarding a "sub-goal" - a small piece in time, supporting your larger overall season goals. For example, I personally want to do 1,000k on Zwift each winter, just to set a good foundation for all upcoming outdoor riding.
For all those of us who like intermediate or more precise goals, you can now add new goals which are then integrated into your dashboard progress view, calculating estimated totals for these goals, too.

The toolset available on Triathlon-Planner is continuously growing, and the tool belt (menu bar on top) is already bursting. So, additionally to all the new features, some menu entries had to be reorganized. Now you find the Strava settings within your peronal menu on the top right after login. A new menu entry "Tools" has been added to group the Calculator and the Pace Analysis, making more room for the Goals feature that has been placed next to your Activities.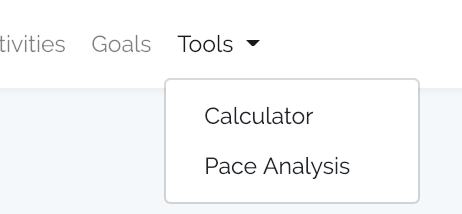 Check out the all new planning wizard!
2019-01-24
Today I am very excited to announce a really cool new feature.
Until now, planning your next season with all the preparation and recovery weeks could be quite cumbersome. You had to either manually calculate progressive efforts in your three favourite disciplines over a period of several months or copy these numbers from the calculator, entry by entry, line by line.
With the new wizard, planning has become easy, fast and fun: Simply select the triathlon distance and race date of your choice and - boom - you will get a ready-to-use preparation plan for 3, 6 or 12 months (or from your desired preparation start date), leading up to a last tapering phase shortly before your next big race.

All weeks can be tweaked in a second step, where you can adapt the proposal to your calendar events (work stuff, family trips and so on). The preparation plan automatically adapts to your changes. Finally, you can copy everything over into your live season plan. Of course, you can change every single number afterwards, according to your needs.

Improved duration and time handling
2019-01-15
In the last couple of weeks, there has been a lot of neat improvements that are mostly extractions from bigger upcoming features. For example, it is now possible to enter all durations and time values in special fields. These fields allow you to naturally enter durations in minutes as you would write on paper, e.g. 5:30 for 5 minutes and 30 seconds. It is also possible to enter time values such as 9:30 to mean "half past nine".
Sample duration input (enter in [hh:]mm:ss)
Sample distance input
Create activities manually
2019-01-08
For those amongst us that do not want to use Strava to track their activities, there is now the possibility to add entries manually. Manually created activities are not yet editable (but deletable), but this will be added in future for sure.
You find it on the top of all activity lists.

Update (2019-02-13): Manually created activities are editable by now.
Redesigned dashboard
2018-12-03
The dashboard was nearly empty at the beginning of this project. But with the rise of the winter season, I had a clear vision that it must provide an overall status at even the first glance. When I open the dashboard on my mobile phone, I want to know whether I am on track, in advance or behind my season's or yearly schedule. So now there is a colorful progressbar group that tells you both and for all your three favourite disciplines.
Personally, I daily check my calculated ride totals and I want to be sure to hit the 6000 km mark every year.

There is still room for improvement, e.g. the numbers overlap when the bars are very short at the start or the very end of the year, but I am sure there will be solution to this some day. Stay tuned!
Weekly summary mail
2018-11-10
There is a new feature in town. Every late sunday evening, your week's planned and done distances are compared and the result is sent to you via email, if you want. There is also a new settings page, which consist only of this one switch to activate the weeky summary email. You find the settings page in the user's menu (in the top header on the right side) after login.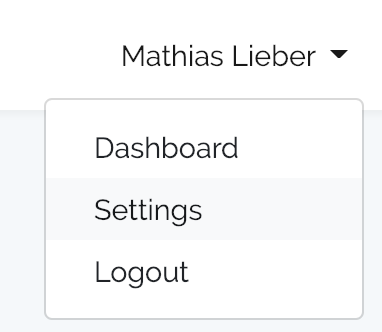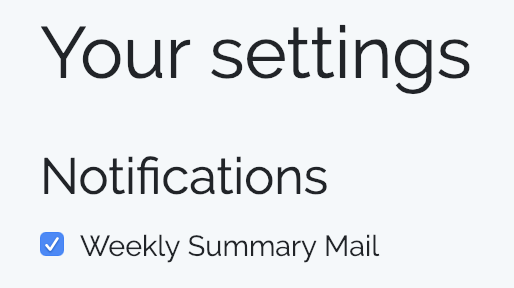 So please, go check it out and please tell me if this summary mail fits your needs or what else you would like to be kept informed about.